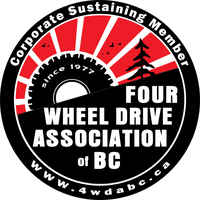 The number of services and retailers offering member-exclusive discounts, specials, events, and giveaways is growing - now includes Lordco (account #3967)! Here's how to pull up your virtual membership card on your mobile device to show your membership status and take advantage of these perks.
To access your virtual card on your phone, login to your account at www.4wdabc.ca and follow the three steps shown in the photos.
Some member discounts online may request a copy of your member card: you can either download the PDF (exact process will vary with your browser) and send it to them, or take a screenshot on your phone and send that.
Remember that this is a feature for PAID MEMBERS, and you must have activated your online account. If you're a current or past paid member and you HAVE NOT received the email to set your password, please email webmaster+silkstart@4wdabc.ca
---