The Four Wheel Drive Association of British Columbia has scheduled our 2020 Annual General Meeting (AGM) as follows:

Date: Saturday, March 21st, 2020
Time: 10:00 AM PST (Doors will be open at 9:30 AM)
Location: Lower Mainland/Fraser Valley (Details to be Finalized)

As usual, many of our Directors and Regional Officers will be available at 9:30 am for a Meet & Greet, prior to the meetings.

We will begin our AGM at 10:00 am, with our General Meeting to follow (starting at approximately 11:00 am). We anticipate concluding around 4:00 pm.

You are welcome to attend both meetings, or, there will be a brief period at the end of our AGM portion for those who have other commitments to attend to.

Snacks and Beverages will be available throughout the day.
2020 AGM Resolutions
*There have been no submitted resolutions to be presented at this year's AGM.
2020 AGM Elections
We have four Director positions concluding their term in 2020 with elections being held at the AGM. The Director positions are as follows:

President (2-year term)
Secretary (2-year term)
Merchandise Director (2-year term)
Membership Director (2-year term)

If you would like more information on Director positions, please email info@4wdabc.ca for further details.
Nominations, Voting and More
In the next few weeks, we will be sending out more detailed information regarding Director nominations, member voting, and polling for our Wheeler of the Year and Volunteer of the Year awards.
In brief:
Director Nominations - Our bylaws currently allow for director nominations to be taken from the floor on the day of the AGM, however, our Board of Directors strongly recommends those who may be interested in running contact info@4wdabc.ca so that candidates will have the opportunity for their bios to be distributed officially, along with other elections information leading up to the day. Interested candidates may also be interested in learning more about the positions they are running for and by reaching out to the email above, those requests can be accommodated. More information including full Director descriptions will be available shortly when the Association opens the call for nominations.
Member Voting – Our current Board of Directors is working hard to implement electronic voting in time for this year's AGM so that a more Provincial representation is presented at the AGM and reflected in Association business. This, of course, is a large logistical transition from the current in-person (and proxy) voting system that the Association has been used to. Information on how to vote and when will be emailed out once everything is finalized. In the meantime, we encourage members to ensure their memberships are in good standing (paid up to at least March 21st in order to be eligible to vote) and their online profiles are updated.
Wheeler of the Year/ Volunteer of the Year – It's that time of year again where we would like to recognize those who have generously donated their time and energy to help promote the values and goals of the Association. In the next few weeks, look for an email calling for nominations for our two annual awards: Wheeler of the Year and Volunteer of the Year. In the meantime, start thinking about who inspired you, helped you or overall created a sense of community in your area. We will call for nominations for the awards in the next few weeks, we will then open polling to all members, and then we will announce the winners in –person at our AGM. More information and detailed descriptions will be available in the next newsletter.
We also remind all Clubs to renew their memberships for 2020, in time for the AGM on March 21st.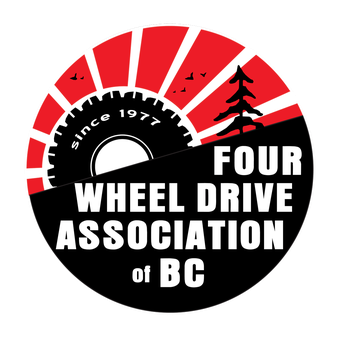 Lower Mainland/Fraser Valley (Details to be Finalized)