THIS EVENT TAKES PLACE NEAR HARRISON MILLS, BC.
The focus of the first course of this series, "Foundations of Four-Wheeling," is to take you through the very basics and help make you comfortable in your off-road vehicle in a variety of common situations and obstacles.
Course topics include simple trip planning/preparedness for an afternoon adventure, understanding your vehicle while looking at it in a 360-degree view, trail safety and etiquette, the importance of airing down, trail driving, and simple recovery.
In this day-long class, you will safely learn with our trained instructors in a controlled real-world environment. On-trail skills you'll learn include how to pick a line, spotting, hill climbing and descent, off-camber (side-hill), and driving in different terrain conditions, to name a few. Our classes are small, allowing you to interact with the other students and share your experiences while learning from each other.
The day will conclude with learning the basics of vehicle recovery using a recovery strap, important post-trip procedures, and airing up before heading home.
By the end of the course, you will gain confidence in yourself and a better understanding of your vehicle, allowing you to head out on your adventures and be safer.
BE SURE TO BRING:
Chair

Bug spray

Clothing for outdoor

conditions

(warm, rain-proof coat and pants; hiking or mud boots as appropriate to the weather)

GLOVES

Lunch / Snacks /

Non-alcoholic Beverages

Pen & Paper
---
Cost of this event is $50 for current 4WDABC individual members, or $95 for non-members.
If you wish to sign up as a new member ($30) or renew your membership ($25) to take advantage of the member pricing, you may do so at https://www.4wdabc.ca/cpages/individual. Your membership/renewal will be active immediately upon receipt of payment, after which you may return to this page.
IF YOU HAVE ANY QUESTIONS OR CONCERNS, PLEASE CONTACT US AT wheelingwisely@4wdabc.ca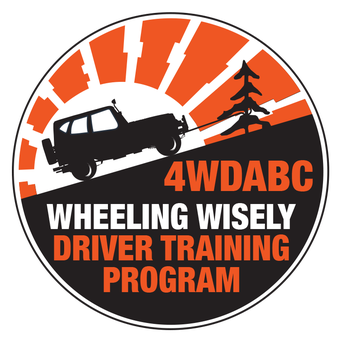 Gravel Lot at the corner of Morris Valley Rd and Chehalis Rd, behind Sasquatch Inn