The Four Wheel Drive Association of BC is thrilled to welcome everyone back for the 8th (almost) annual Show & Shine! So hose off those rigs, tell your friends, and come join us for a day of fun and prizes at Mission's Fraser River Heritage Park.
All rigs welcome! Classic or modern, 4x4 or not, truck, van, or car, overlanders or rock crawlers... let's see what you've got! Just let us know in advance if you have a particularly large vehicle so we can plan in advance. Got a 6x6 or Unimog? Post it up and we'll see how much leg room you need.
**********************************
Entry by cash donation. Funds collected by the 4WDABC support trail and site maintenance, program development, and events like these!
**********************************
Gates open at 10am, please *DO NOT* line up early to avoid clogging up the streets, there's plenty of room for all. If you plan to attend as a group, please post in the event letting us know how many spots you expect to need and we will save you a row - but please do plan to meet at another location and convoy to the gate as a group from there to prevent clogging roads and make parking as quick as possible.
**********************************
Our amazing CSMs are pulling together some fantastic prizes for the raffle draw once again. We will be posting details about all of the swag up for raffle on the event page, so check back often to see what you could win!
**********************************
50/50 is also happening once again, so if you're full up on swag you can still win cash!
Raffle and 50/50 tickets sold separately, both are 1 for 5.00 or 5 for 20.00, cash only.
We have @cornerkickconcessions bringing Little Joe's smokie and hot dog food truck!
So mark your calendars, bug your buddies, and look forward to a great day surrounded by a field of 4x4s, fun, music, and prizes. See you there!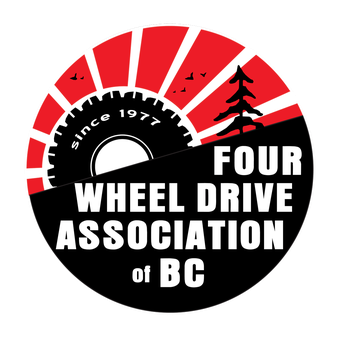 Fraser River Heritage Park, 7494 Mary St., Mission, BC