EDIT: Formerly the Kenyon Lake Maintenance Run - due to the unknown status of Kenyon Lake access at this time, this run will proceed to other locations such as Cypress Point and/or Salsbury Lake. These are still stock and newbie friendly but some clearance and 4WD with low range is required.
We welcome those who enjoy using their four-wheel drive vehicle to explore and discover beautiful places. If you have no experience driving your 4x4 'off-road' in difficult or rough terrain and want to gain knowledge and experience in a friendly, knowledgeable, and safe environment, this is the event for you.

These monthly runs involve an intermediate (stock-friendly for "real" 4x4s, meaning you should at least have 4LOW) trail to the rec site at Kenyon Lake, and may include other intermediate trails to Stave Lookout, and stock friendly trails to Grotto Waterfall, Salsbury Lake, and/or Twin Lakes. Run leaders will assess vehicles and you will be advised on these runs to ensure the trails you take in your rig are suitable for what you want to do and are comfortable with.

We recommend that you have the following:
- Suitable tires, with good tread
- Spare and jack for your vehicle
- Tire gauge, compressor, and plug kit
- Work gloves
- Common sense
- and most importantly, bring a good attitude

Communications (optional, but recommended):
- LMR 4WDABC Channel 2 (Lower Mainland)
- Ham 146.460MHz (ham license required)
- FRS/GMRS channel 4, privacy code 0 (or off)
- CB channel 4

During these runs, our members and volunteers will clean up these sites, clear brush, repair structures, and remove garbage. You are welcome to participate.

This is a family-friendly, drug- and alcohol-free event. Well-behaved dogs are welcome.

We meet the third Sunday of every month from May through October, or as snow conditions allow.

Meetup is 9:30am at the Husky at Lougheed Hwy. and Sylvester Rd. just east of Mission. You can expect the group to return to the Husky by about 5pm, although participants can always leave early if they need to.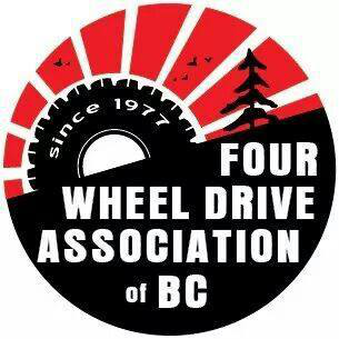 36671 Lougheed Hwy, Fraser Valley G, BC V2V 7K6, Canada