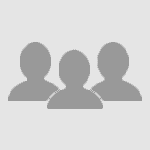 Questions, comments, suggestions, or problem reports about our website.
Please add your suggestions here for how to expand the Groups area - what subject areas would be good to add, etc.

How do you post a planned trip offroad you are taking and could use company or backup?

How do I go about getting gate codes?

Any chance the event details could be posted along with linking them to facebook, not everyone uses facebook

Ordered and paid for a t shirt a few weeks ago now but havent got any reply of when i should receive it

Just re-entered the off road world after a long hiatus. I use to off road all over the south coast area and use to use the Four Wheeler's Companion. I suspect the trails have changed in the past 20 years but would like to get back out there. Where can I find trail maps?

Sorry for just getting to this Matt, and everyone else that expected some help. I will try to get my shoulder down and move the forums thing along. Let me know how I might be of assistance.

Hey everyone, new
To the site and to the association. Just wondering if anyone has a pin drop for the entry into molybdenum peak trail?? I'm
Taking my son there mid September and could use some help. Cheers

Are there any plans to post Meeting transcripts. I've been keeping an eye on Other Content/ Documents, maybe I'm not looking at the correct page.